The 'Lessons in Persuasion' Series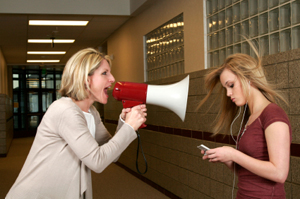 I decided a while back that I wanted to teach myself how to become more persuasive. The benefits don't need to be stated – being more persuasive can help you at work and in your personal life. Need to convince your interviewer to give you the job? Need to convince your spouse to take that vacation you've been wanting so bad? Need to motivate your employees to put in extra time to get a project you really want out the door? Need to convince your teenage daughter to quit smoking? It's your job to make them want to do it. But the question that has always been on my mind is, how? How do you make someone excited about doing what you want done?
If there's one thing I have learned, it's this – if you want someone to do something, you have to make them want to do it. It is YOUR JOB to make them want to do it, NOT THEIR'S. Approaching most things in life this way not only helps you stay accountable for your own successes and failures, but it also sets you up to be more likely to succeed.
Even if we think we're pretty good at being persuasive, it never hurts to be reminded of the principles that work. Persuasiveness is a science, not an art – and it can be learned. If implemented the right way, can have a huge potential payoff. And don't we all want that?
In this multi-part series, I'll be sharing what I've learned through personal experiences and from books I've read or am reading. While I'm writing this primarily as a reference for myself – to remind myself of the principles that work (that I'm in the process of learning), I thought I'd share them with you at the same time.